How to manage common marketing project challenges with Admation
Posted by
Jodie Byass

on November 14, 2017

Find me on:

Tweet

One of the top challenges faced by marketers today is creating campaigns that are memorable. If you drill down deeper, though, the challenges really begin at an operational level. Exhausting workloads, tedious administration, and ineffectual processes and tools are draining that sweet elixir that drives great ideas - creativity.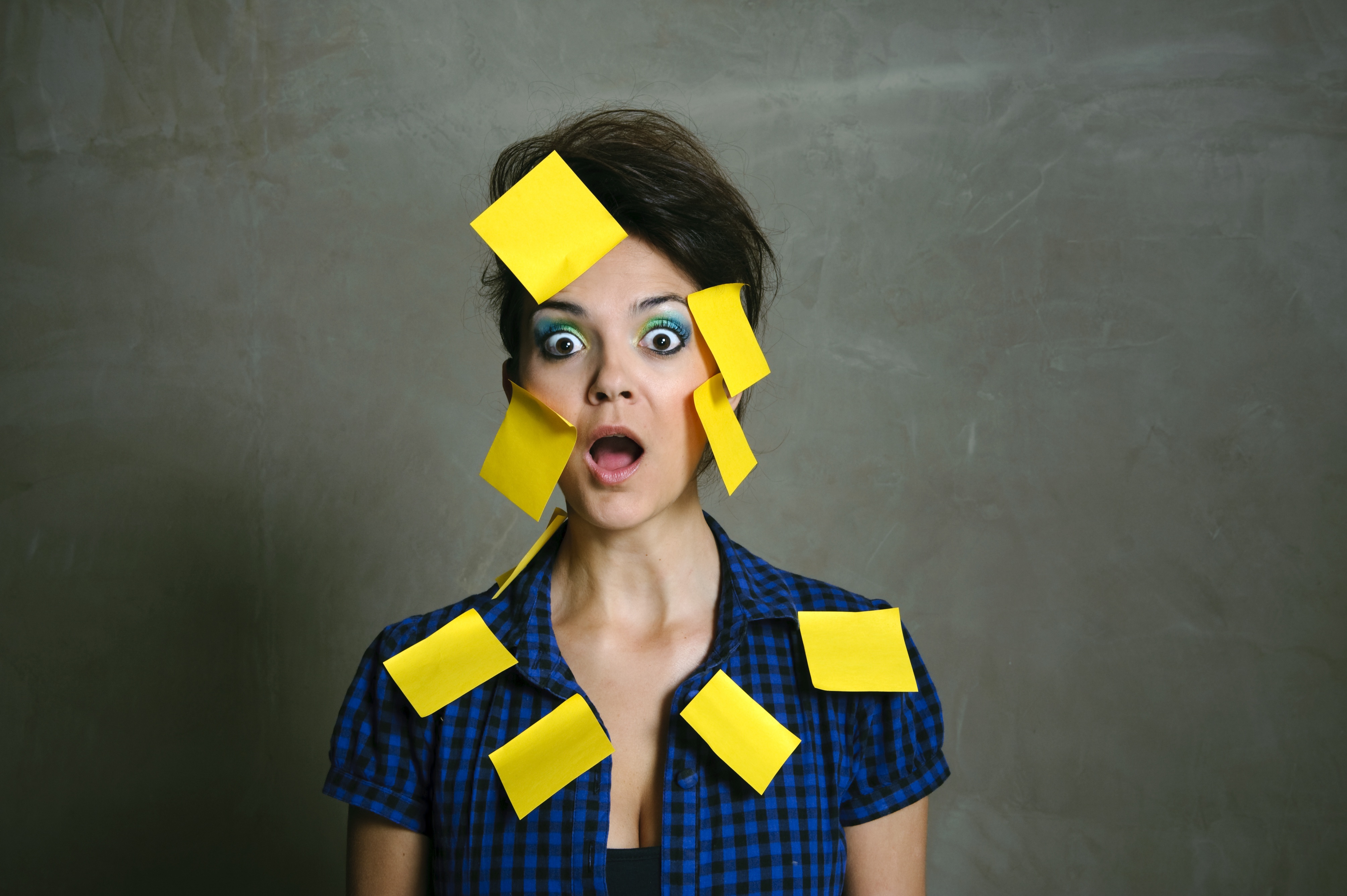 In a paper published by Gleanster and Kapost '$958M Marketing Problem Quantifying the Cost of Inefficiency in Your Content Production Processes', out of 4,038 marketers surveyed 67% believe their current approval workflow processes could be improved. The paper also revealed that $0.25 in the dollar invested on marketing was "wasted on inefficient content operations".
Compounding matters further are the challenges faced by marketing managers around remote workers and stakeholders. The Inhouse Creative Industry Report 2017 by The Boss Group and Cella found that 30% of creative team members are spread across more than one location, with 65% citing "miscommunication" as the major challenge of working with external agencies. Probably more surprising, 71% of respondents said that they were not utilising software to streamline their project management.
Alternatively, the same report found that "efficiency experts" were seven times more likely to implement tools to streamline their operations and, as a result, doubled their output. So let's take a look at some of the key challenges of marketing management affecting marketers today and how admation can help make you an efficiency expert.
CHALLENGE: No consistency across creative briefs
Your creative projects are kicked off in a range of different ways – a meeting is held and you're given a few action points, you have a phone conversation with someone or receive a casual email, all of which are supposed to account for a project brief. Ring any bells? If you have no official briefing process then the information you receive will be too random and no doubt important details will be missed. That means that someone – which might well be you – has to waste time chasing stakeholders for more information.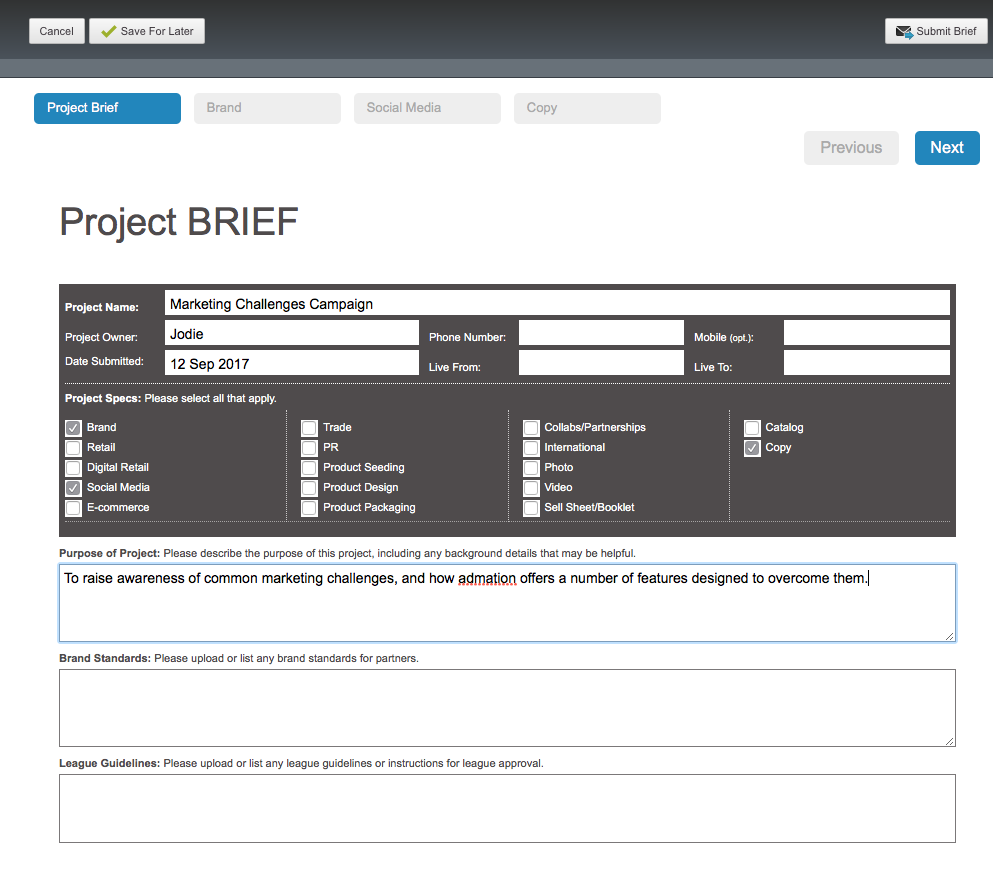 The other scenario is that you end up with artwork that doesn't capture the essence of the campaign and then it's back to square one. Cue more artwork versions that eat into your time and budget.
ADMATION SOLUTION: Online Brief templates
Admation's Online Brief templates can accurately capture the type and level of detail you require for each new project.
CHALLENGE: A lack of transparency over marketing projects
Today's marketers are juggling a hair-raising amount of campaigns through a range of media channels. Not to mention the upkeep of various social media feeds to stay relevant. It's easy then to see how a lack of transparency over creative projects might be causing some major headaches for marketers. Rubbing salt into the wound, GetApp's 'Project management software features report: is 2017 the year to replace your current solution?' revealed that up to 95% of project managers are utilising more than one tool to manage their projects. So not only do marketers have to stay abreast of all things marketing, now they need to juggle multiple tools too. Feeling exhausted yet?
ADMATION SOLUTION: Marketing Calendar
Admation's Marketing Calendar provides marketers with greater visibility over their marketing projects.
CHALLENGE: Remote workers or stakeholders can't access artwork and approvals
Approval delays have been cited as the number one reason why project deadlines are missed. Even so, marketers are still working with tools that don't provide external stakeholders with online access to creative projects. With deadlines looming, approvals ultimately get held up waiting for someone to arrive back in the office or when that "lost" email is finally located.
ADMATION SOLUTION: Cloud based software
Admation is cloud based marketing management software that can be accessed wherever an internet connection is available. This means external stakeholders can log in and view artwork and approvals from anywhere, anytime. With predictions that 40% of the workforce could be working remotely by 2020, this is a must have feature.
CHALLENGE: Poor marketing compliance
With so many media channels to manage, marketing compliance is more critical than ever. Still, this hasn't stopped the ACCC taking a number of brands to task on misleading messaging. Unfortunately, too many marketers are still sitting in the grey area when it comes to enforcing marketing protocols, keeping accurate audit trails and having effective approval workflow processes. But all it takes is one flawed campaign for consumers to mistrust a brand or for legal action to ensue. To top it off, it's not easy hiring great talent with a tarnished reputation. The bottom line: poor marketing compliance is costing brands big bucks.
ADMATION SOLUTION: Audit trial, reserve button for legal and approval teams
All marketing projects and files are saved in admation which automatically creates an audit trail of work. The Reserve button enables any member of the legal team to reserve an item so that approvals are not doubled up on or missed. Approval Templates allow users to nominate unique approval pathways.
CHALLENGE: Marketing assets are lost or difficult to locate/ identify
A re-run for a campaign that was produced six months ago has been given the green light, but no one knows where the final assets have been saved. Losing marketing assets or having to spend a good chunk of time looking for them is a major bugbear for marketers. Even once they've been located, there might be many versions of the one item which are not clearly titled. Which is the correct one? According to the Inhouse Creative Industry Report 2017, 46% of participants reported that they didn't use a digital asset management (DAM) tool for saving their final marketing assets. This potentially means nearly half of marketers are relying on traditional methods for saving digital assets which have been shown to be flawed.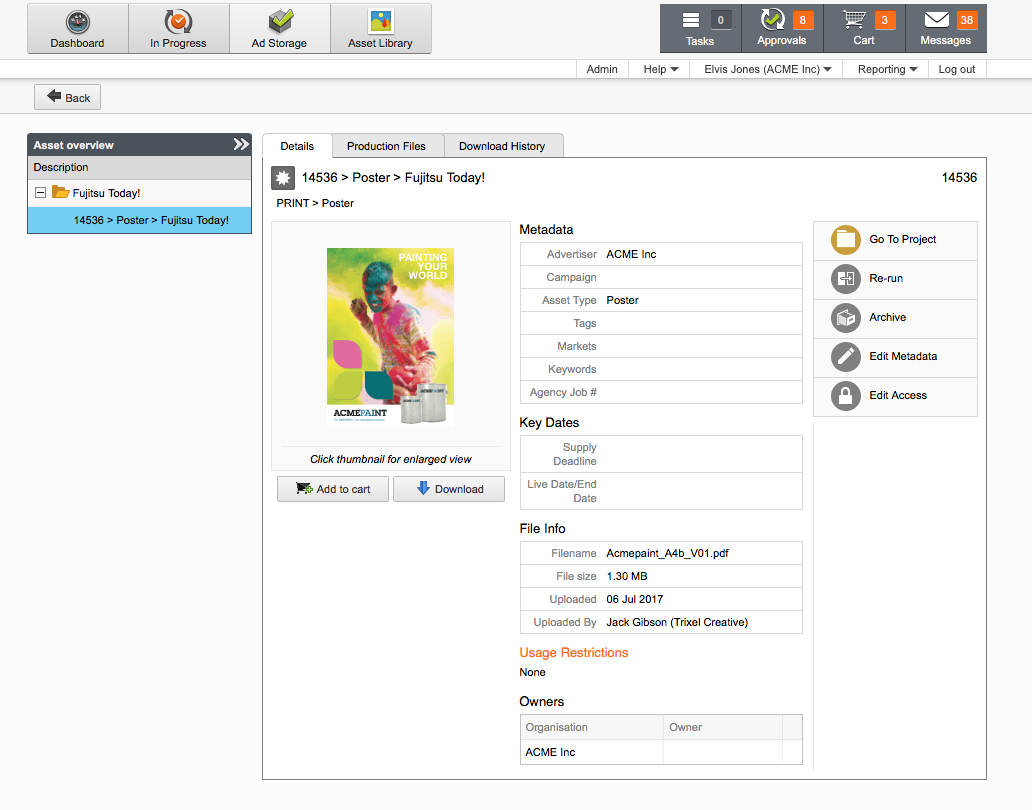 ADMATION SOLUTION: Integrated DAM feature
Finalise a deliverable and then save it to Admation's Ad Storage which means that final marketing assets will never go astray. Save all of your most current branding assets in a secure location in the Asset Library. Re-run a marketing project with absolute ease.
Do any of these common marketing project challenges resonate with you or your team?
Perhaps it is time to take a break from the chaos, and seriously consider if your marketing team can overcome your daily challenges and benefit from adopting marketing project management tools.