Project Management Software for Creative Teams
Posted by
Jodie Byass

on September 1, 2014

Find me on:

Tweet

Why traditional project management tools do not meet needs of creative agencies.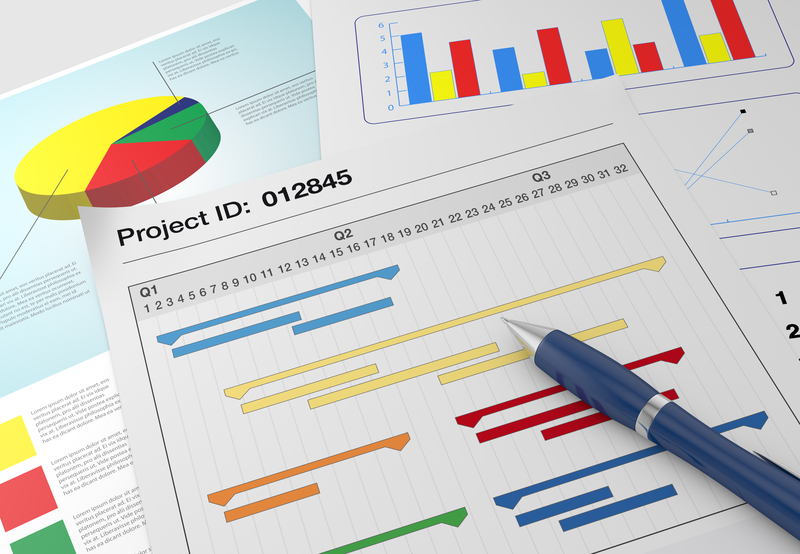 When it comes to creative project management, many ad agencies and creative teams find out the hard way that a specialised solution is required to meet their needs. And by the hard way, we mean that more often than not a traditional project management software is utilised by agencies, which unfortunately renders their workflow and processes ineffectual.
It can never be stated enough that it's critical for agencies to match their needs with the right agency mangement software. In the case of project management, we'd like to demonstrate why agencies need to move away from traditional project management tools, which are not the right fit for them.
Too project-orietated
Traditional project management tools are geared towards helping corporate project managers oversee company-wide endeavors that often include multiple departments, large staffing numbers and a myriad of tasks. In summary, these tools are very project orientated and typically designate a beginning and an end to the project. In a creative agency, the project manager may share the task of managing the contributions and tasks of staff members and departments, but their success is far more dependent on communication and collaboration. Agency project managers, therefore, tend to be more focused on ensuring the creative workflow is transparent to the right people as well as efficient for quality and timely output. Traditional project management tools do not cater to the intricacies of the workflow processes nor do they consider that within an agency repeat or extended campaigns will not fit within its finite structure.
Don't offer the flexibility nor functionalities that agencies require.
Traditional project management tools begin each project by focusing heavily on the various aspects of planning a large project. While some planning needs to take place in a creative agency before a project commences, the real focus for agency project managers is to ensure that once the work has started it stays on track. That means having functions that allow stakeholders to provide timely feedback and stay up to date with progress, which are ignored in traditional project management software. The agency project manager must also be able to determine which assets and staff are needed, while also having the capability to add extra components later on to adjust the project where needed. Again traditional management tools don't offer the flexibility within its functions to suit the changing creative landscape.
Too task-oriented.
Traditional project management solutions focuses heavily on the status of various tasks within the project. Due to their highly collaborative work processes, creative project managers require a solution that allows them to share assets, share or split tasks and assign new deadlines (within the split task), and allocate resources and staff within the agency. While having a comprehensive task list and knowing the status of a task are important, there are many micro-functionalities that are not met by non-creative project management software. Without these, agencies are potentially missing critical steps in their workflow, which adversely affects the success of the final product or campaign.
Features are too complex and not suited to agency's needs

Traditional software commonly includes complex features strictly designed for corporate project managers. When implementing software, a steep learning curve often makes adaptation and integration slow for staff resulting in sluggish communication, lowered productivity and potentially abandonment of what could be expensive software. More importantly, learning or using technical jargon that does not apply to the creative working environment can also present additional challenges, which make the utilisation of project management software difficult.
The right creative project management software can put critical information like project communications, assets, client information, project and task statuses, time sheets, invoices, expenses and reports in front of the right eyes with just a click of the mouse. The right creative project management software can help your agency achieve greater efficiency, productivity and performance. The wrong project management software can mean a costly failure for agencies.
Consider adopting a solution that has been designed with your needs in mind. Check out Admation - a project management solution for creatives. You will immediately notice it is a tool that has been developed for the creative industry.
Download our white paper to help determine if your team is ready for project management software?