2020.... a year like no other
Posted by
Jodie Byass

on December 22, 2020

Find me on:

Tweet

As we start to wind down for the year, I find myself a little reflective. It was wonderful to have the opportunity last week to catch up with the admation team face to face for the first since March and to chat about the year that has been.

While there have been many challenges and the admation team has worked tirelessly there are some things from 2020 that will I remember fondly such as; nightly family dinners, daily walks in my 5km radius, less traffic, the silence of the city at night after curfew, binge watching TV series, the slower pace of life, working remotely.....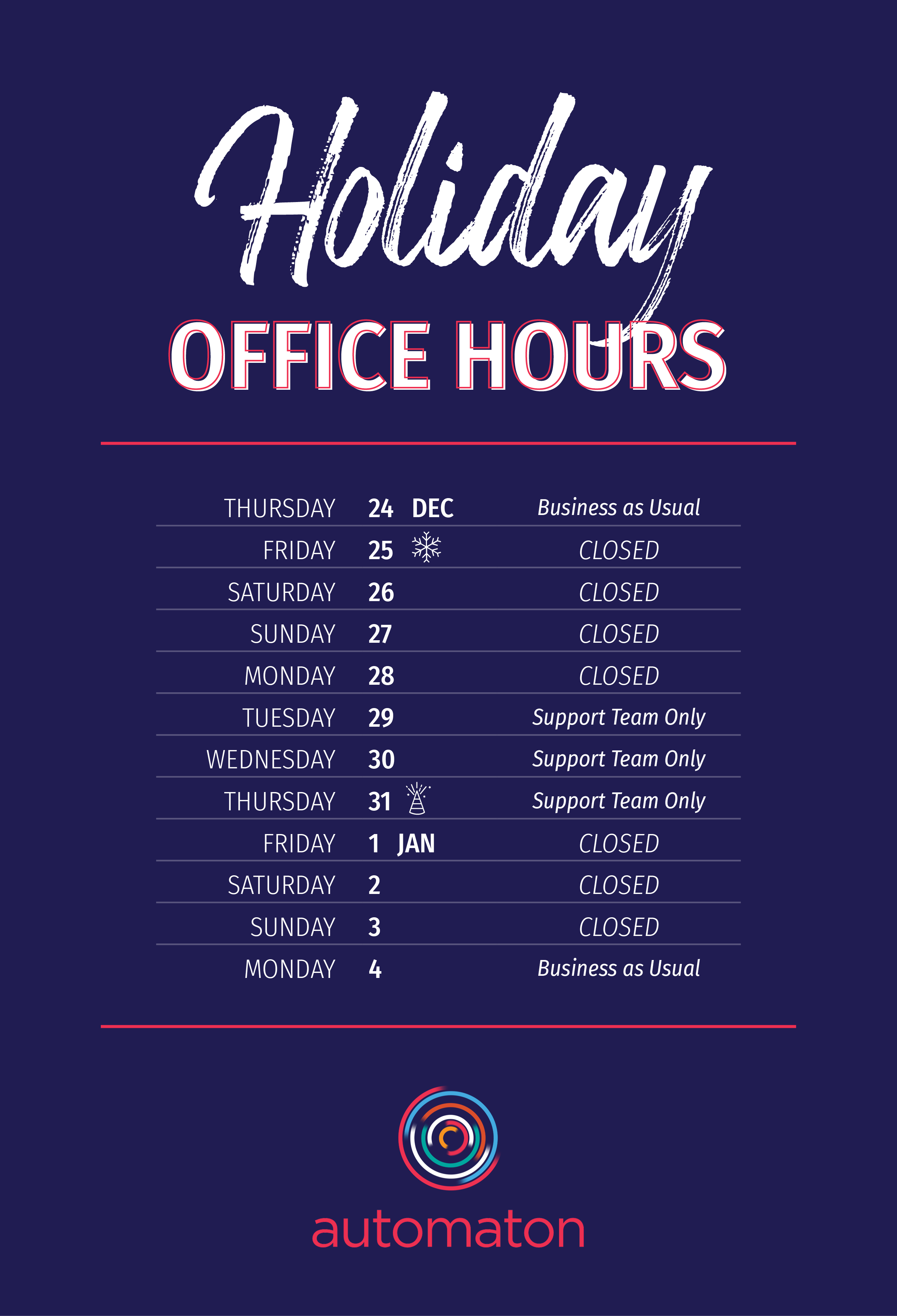 After 112 days of hard lockdown in Melbourne, I have a found new appreciation for things often taken for granted such as; getting to the beach, dinner in a restaurant, shopping at a farmers market, catching up with my book group in person, enjoying a drink at my local bar, seeing my family....
It is important to remember that 2020 was not all bad, and consider how to hold onto some of these things.
On behalf of the team at admation, I would like to wish you and your team a safe and happy holiday. I hope you have plans to enjoy some of life's simple pleasures. And while we do not know what 2021 has in-store for the world, I am confident we will take our learnings from 2020 with us.
Our team are taking a well deserved break, please find details of our office hours over the holiday period below. As always the admation support team will be available to respond to any requests and can be reached at support@admaton.com