Brands looking for efficient marketing approval process
Jodie Byass — Wednesday the 7th of May, 2014
Tweet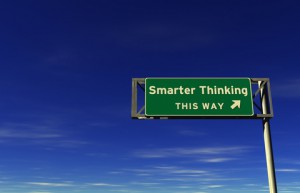 While brands are always searching for agencies that deliver great creative, now they're also seeking agencies that have the right tools and technology to assure timely and cost-effective delivery.
According to a report by Accenture Righting the Creative Approvals Process inefficient approval processes are still costing businesses time and money. "Too many reviews (often more than 40 rounds), involving too many people with unclear roles and responsibilities result in rush fees, extensive rework and high internal people costs."
But businesses are waking up. CMO Council, an online knowledge exchange for chief marketers globally, recently reported that almost 60% of brands will change their agency in the next year, outlining it's not because of poor creative output but because of the way in which the agencies are working.
So not great creative with exorbitant costs, businesses are now putting a high value on agencies that utilise online collaboration tools to streamline the marketing approval process. And the proof's in the pudding. Accentuate's report highlights that "Leading companies tap marketing software to increase marketing productivity, including the efficiency of the approvals process, sometimes streamlining it 15-40% …"
For an agency, these are just some of the benefits of implementing agency management software:
1. Inbuilt project milestones and deadlines = streamlined process
2. Prompt feedback system = saves time
3. Less versions = more creative energy
4. Easy file sharing = no incorrect versions sent and no email trails
5. Faster approvals = meet deadlines
6. Digital asset management = easy to locate and manage digital assets
7. Brands want agencies that work with collaborative tools = you get the job!
If you're an agency, this is certainly some food for thought. Perhaps there is a way for you to stand out from the crowd in your next pitch.
Keen to learn more about how our online marketing approval and management solution can work for your brand?
Download our free guide to get up to speed on approval workflow software!