Admation's online briefs and documents helps manage marketing projects
Posted by
Jodie Byass

on September 22, 2014

Find me on:

Tweet

New Admation Feature - Online Documents
We all know the benefits of having the right version of a document at our finger tips. It saves us time, and allows us to get on with the real task of completing the document, not searching for it!


Always striving to make your work day a little more productive, Admation has just released a new feature - Online Documents.

What is an online document?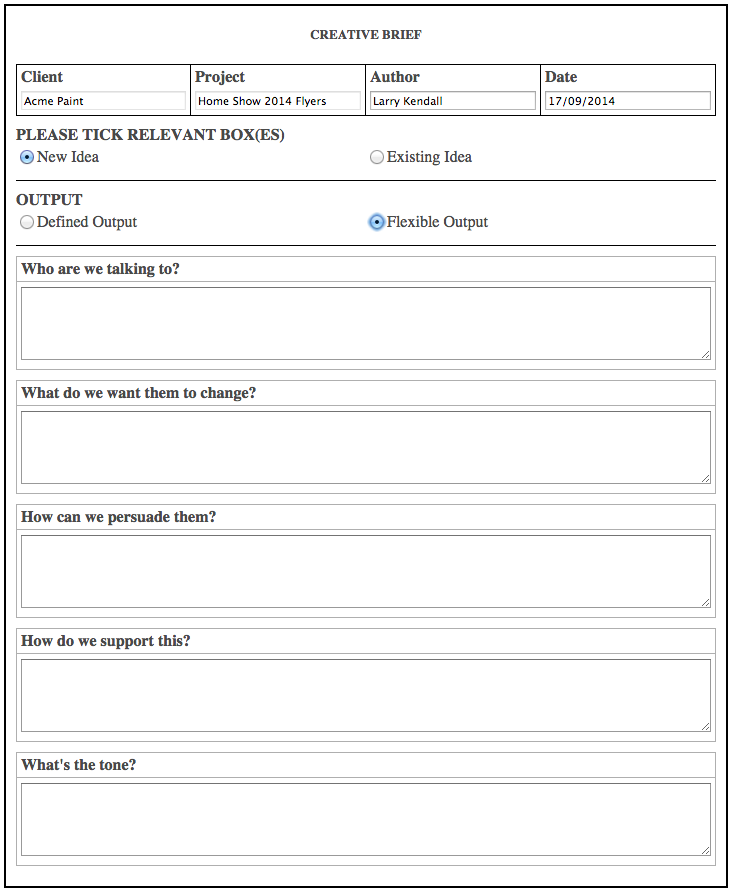 Project briefs and documents now stored in admation. An online document is a form that can be completed by stakeholders at some stage during a project. They contain important project information and are often referred to throughout a project's life. Some examples include, client briefs, project estimates, creative briefs, copy briefs, digital production briefs... i think you get the idea.
Traditionally these documents would have been found in a shared folder on a company server, completed and either distributed to stakeholders via email or placed somewhere back on the company server to be searched for again at some stage down the track.
Now admation enables these forms to be setup as an online documents. So, once inside the project, relevant stakeholder can easily search and find the required online document. It is completed online and then automatically attached to your project and/or deliverable, giving you the confidence that your admation project is complete with all relevant documents.
But wait there's more!
Once the online document is completed and uploaded to the project, you can send a message to any project stakeholder notifying them that the document can be found in the project folder. You can also submit any completed form for approval and keep a record of any stakeholder feedback.

Admation also tracks when a document has been shared with stakeholders, giving you a complete audit trial of all online documents.
Sounds great doesn't it? - search, find and complete online documents in admation, and then have them automatically stored in the project and/or deliverable for future reference and marketing compliance.

How do you get started?
If you are keen to get the admation online documents up and running please give us a call today to discuss.