Keep marketing projects on track with admation new mobile app.
Posted by
Jodie Byass

on November 14, 2018

Find me on:

Tweet

Admation releases new mobile app to keep campaigns moving when your focus is elsewhere.

As professionals spend more time in meetings, out of the office and working remotely, admation saw the need to keep creative project teams connected. Admation's new mobile app offers unprecedented access to all project approvals.
Out of the office but have a nagging feeling about an approval? Simply tap and you can view status updates along with stakeholder feedback. Stakeholders on the go can also receive reminder notifications so approvals stay top of mind. With admation's mobile app, location is no longer a barrier to successful campaigns.
"The mobile app is an exciting evolution for admation users", says Darin Lloyd, creator and founder of admation. "The app enables realtime access to project approvals, which means that users now have ultimate control over their work. At the end of the day, the app equates to greater efficiencies."
Don't let work stall with these great features available via admation's mobile app:
Approval notifications
Stakeholders can receive approval notifications such as a project is ready for their approval or that their feedback and approval is required by a certain date/ or is overdue.

•
Approvals Lists

Users can view a list of current approvals and their status (Phase 1 does not include video).

The app also provides stakeholders with the ability to approve artwork or request changes. (Phase 1 does not include forwards).

Markup tools
Stakeholders can login and mark up artwork with the app's inbuilt proofing tools.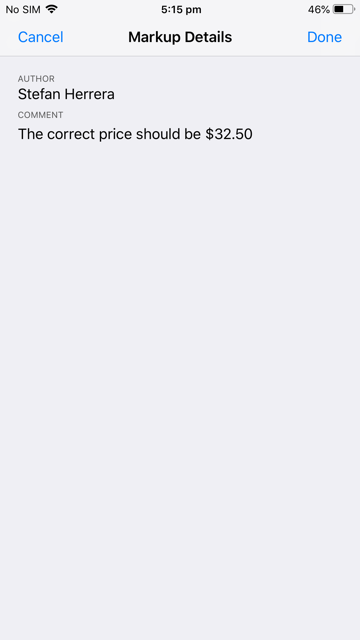 View other reviewers' comments
Stakeholders have the ability to see feedback from other reviewers and respond to this if there is any conflicting information.
Benefits of admation's mobile app
Transparency over project approvals on the go
Realtime access to approvals anywhere, anytime
Greater productivity, less bottlenecks
Faster turnarounds on your creative workflow
The ultimate collaborative tool
Knowledge at your fingertips
Meet those deadlines!
Download out Admation at a Glance Guide to learn more about admation's key features or contact our product team to schedule a live demo today!