Admation improves approval notifications and reminder
Posted by
Jodie Byass

on May 26, 2015

Find me on:

Tweet

What is due today? Who are you still waiting on to approve that document? Have legal reveiwed the latest artwork revision? Has the supplier signed off on the use of their logo? Who missed the deadine?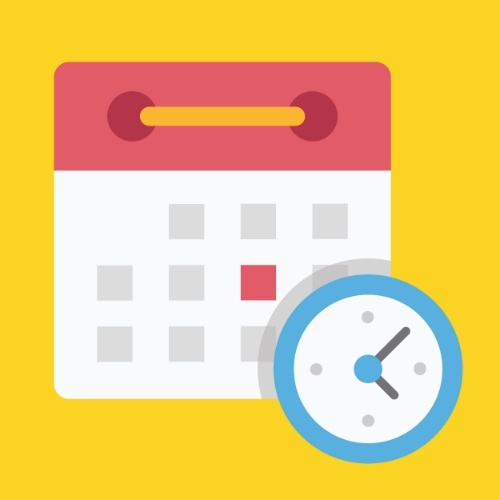 So many questions!
Finding the answers can consume so much of your working day.
Well, our team recognises how critical it is for admation to provide you with the tools so you know the answer these questions. So, they have dedicated the past weeks to improving the admation's approval features, in particular the notifications, deadlines and automatic reminders.
Here is a list of improvements we have just released, to help you stay on top of you projects.
1. Ability to edit recipients list
Submitted an approval to the wrong stakeholder or forgotten to include an important stakeholder?
Well, don't worry, now you can add (or remove) stakeholders from a project whenever you need to. Managing the list of stakeholders throughout a project gives you the flexiblity and confidence that your project
Naturally, there are some conditions where you cannot edit the list recipients. Refer to the detailed release notes for full details.
2. Missed Deadline notification
If you submit an approval request to a user and they do not respond by the deadline, you will now be notified by email. Where this stakeholders feedback is delaying the approval process, you can either contact the user and prompt them to respond or edit the recipients and remove them from this request.
3. Approval notification
An approval request can be set up to fall across several approval levels. Now, as each level approves or requests changes, you (the approval originator) will notified by email.
This will help you stay on top of the current status of any project, without having to manually follow up or even login to admation to review a project.
4. Know who is away when adding recipients
When adding approvers or FYI recipients, you are now able to see if a user has any leave scheduled within admation for the next seven days. This will obviously help you keep your approvals on track, as you will not waiting for stakeholders to approve artwork when they are on leave.
5. Add ability to notify all team members of new project
When completing the New Project Wizard, a user is able to optionally send a message to each Project Team Member informing them of the creation of this project. Keeping your team informed is the key to successful delivering of projects.
Questions?
If you would like more details about any of these improvements or have any questions please contact our admation support team on support@admation.com