Admation Feature Spotlight - Online Project Briefs
Posted by
Jodie Byass

on February 22, 2020

Find me on:

Tweet

Getting your briefs right from the start set you in good stead for a successful campaign.

Admation?s latest feature update - Copy Online Briefs enables busy marketers to copy a completed brief across to another deliverable in the same project or to a different project.

For example, often users will fill in a separate brief for different deliverables within a project and different projects. While many of these briefs can be similar, they might have slightly different messaging, assets, live dates, etc.

This improved admation feature enables users to fill in one brief and then copy the information across to another deliverable or project. Then they can simply go into the new deliverable to edit any details they want to change.
Benefits of Admation?s Copy Online Briefs Feature
? Save time by not having to create a new brief for every similar deliverable
? Eliminate errors that occur when manually duplicating information
? Getting the information in your briefs correct eliminates high artwork revisions later down the track
? By saving time and errors, your marketing projects will be more cost-effective
? Alleviate the frustration of spending countless hours on administrating projects
? Less time spent on admin means more time spent on being creative
Watch this video to see this new feature in action.
A quick overview of the new Copy Online Briefs feature
Go to the original brief that you want to copy information from.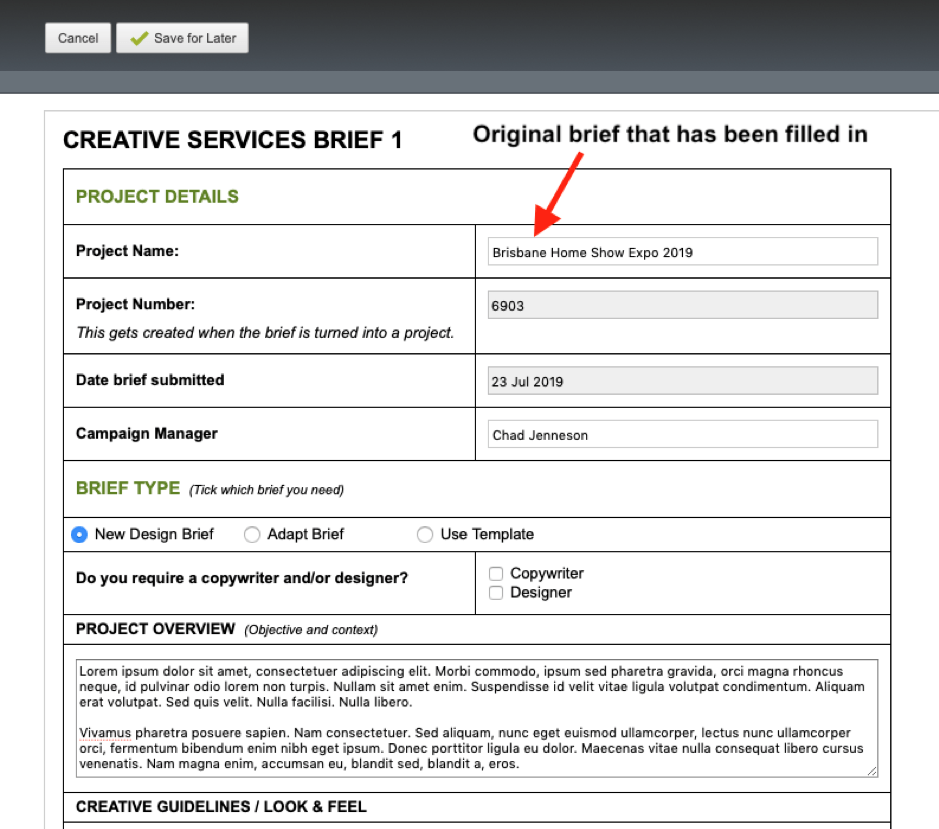 Simply click on ?Copy? to copy this completed brief to another deliverable in the project.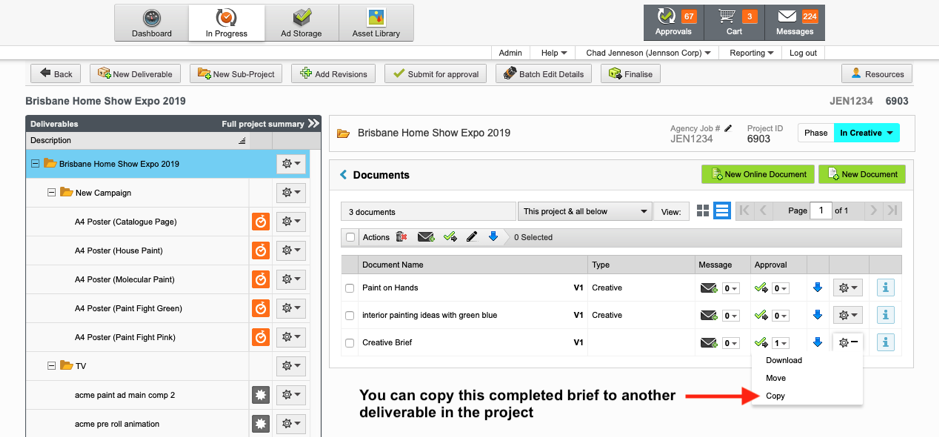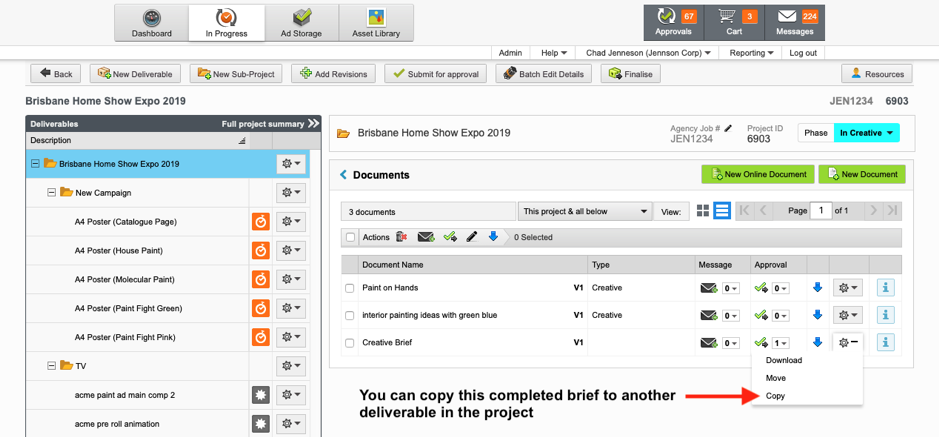 You can also select a deliverable you want to copy the online brief to.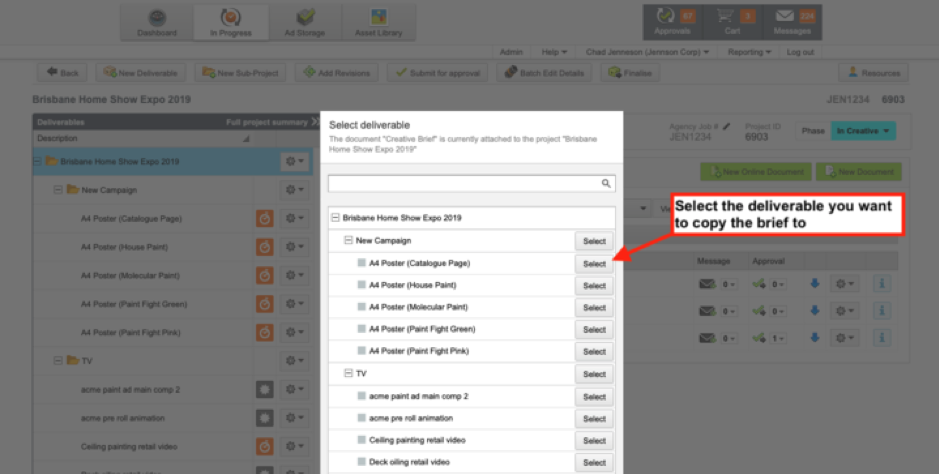 Admation is helping marketing teams and ad agencies improve the marketing processes with better collaboration and streamlining of processes. Some other features you may benefit from understanding include:
Keen to learn more about how admation can benefit your marketing team. Schedule a demo today!