Taming the Beast: 3 Tips for Improving Your Creative Revision Process
Posted by
Jodie Byass

on October 8, 2019

Find me on:

Tweet

For marketers, the dream of reaching full-scale process automation is slowly becoming a reality.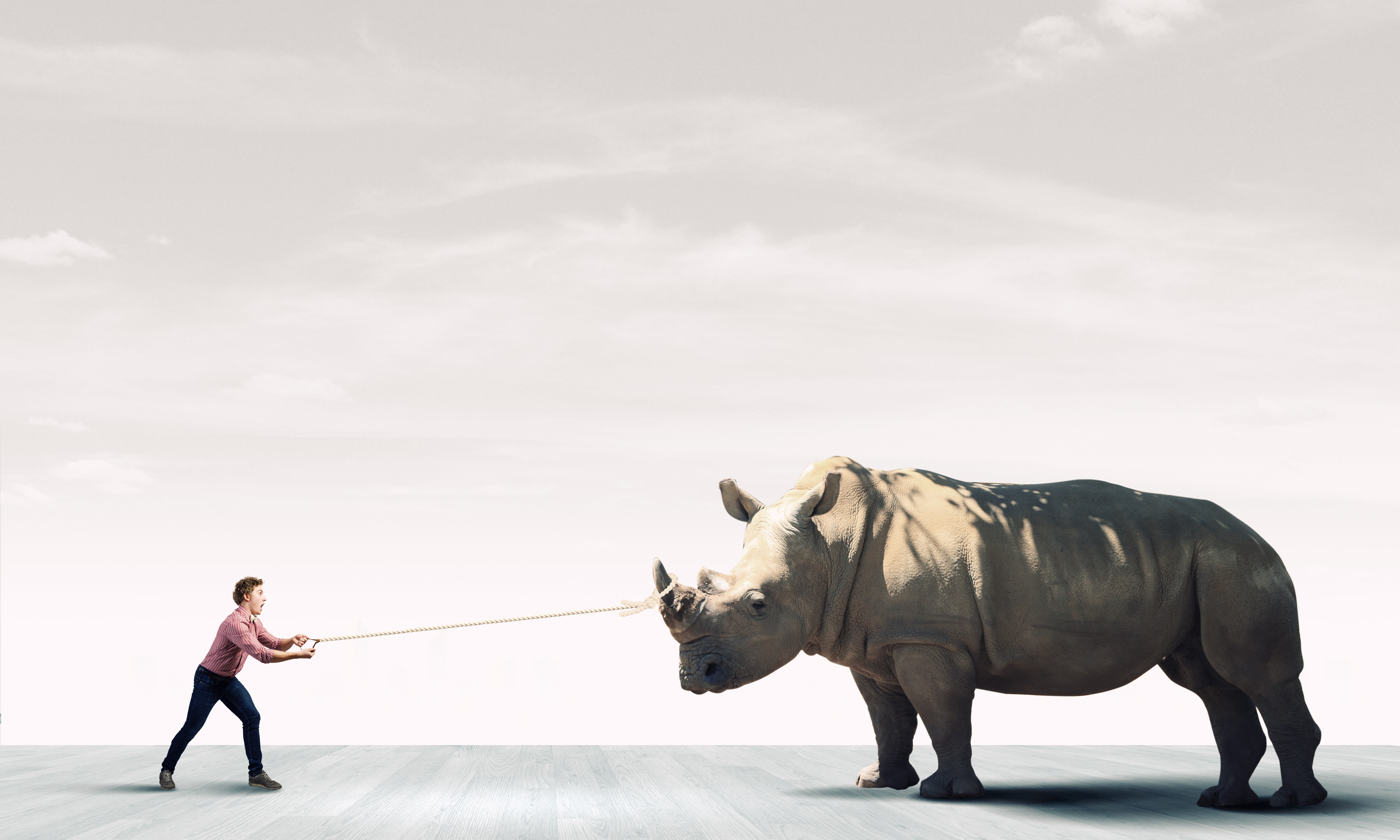 Tools offered by the likes of Marketo and HubSpot and, of course, Admation are helping today's marketers make serious progress along the journey toward digitisation. That means higher productivity, greater efficiency, and better communication among stakeholders, teams, and team leaders.
With results like that, it's surprising that only 37 percent of organizations are working on ways to improve their internal processes. After all, for marketing managers, higher productivity and greater efficiency translates into better content being delivered and approved in a shorter time. And that makes for greater ROI, which puts a smile on everyone's face.
But even in light of all that progress and all those benefits, there's one area where many marketing teams aren't smiling. Despite best efforts, they continue to struggle with an essential (yet dreaded) piece of the puzzle in the marketing approval workflow: the creative revision process.
The Good, the Bad, and the Ugly: Creative Projects, Their Revisions, and Total Frustration
Creative professionals are constantly being reminded that not all projects are alike. Some projects glide through the pipeline with nary a problem to be seen while others seem to get stuck in an infinite loop of difficult revisions. For whatever reason – unfocused feedback, conflicting feedback, change requests, or unclear goals to begin with – these types of jobs can quickly turn from good to bad… to downright "ugly".
Without a good creative revision process in place, it's often a gamble as to which way any given project might swing.
What Does a Good Creative Revision Process Look Like?
Fundamentally, it all comes down to communication. And if there's one golden rule that every creative professional knows about (or should!): the first step to creating a successful product is clear communication and easy collaboration. That's especially true during the feedback loop. Here are a few pro tips for managing the revision process so out-of-control feedback doesn't bring the whole show to a stop.
Tip #1: Minimize Revisions With a Successful Creative Brief
Revisions need to be measured against the goals of the project – and you'll need a crackerjack, all-inclusive, comprehensive creative brief to truly understand those goals. A great creative brief is well-planned and allows the team to stay focused on the right goals and stay true to the client's mission. In turn, that will help minimize revisions and serve as a reference point for when feedback starts rolling in.
Tip #2: Set Your Expectations for How Feedback Should Work
Handling feedback is easily the one step in the approval workflow process that generates the most grief for creative teams. Setting expectations and providing a clear framework should help answer important questions like these…
How is feedback given? How much time is given for feedback? Who gives feedback? What if there's conflicting feedback?
So be sure you clear up how the feedback process works at the get-go. It should save a lot of nightmares later on when you're dealing with feedback.
Tip #3: Make Use of Online Proofing Tools
Let's assume you've generated a great creative brief that allows the team to fully understand what a successful product should look like. Let's also assume you've used that brief to generate conversations and build a solid degree of trust with your client (or your internal requester). That should mean they now value your opinions and trust your decisions. And let's say you've also set clear expectations for how the feedback loop will work.
So what could go wrong? Ideally, with all those workflow best practices in place, you can expect a manageable set of revisions and an express path to success.
But despite all your efforts, the revision process might still bring a gnarly nest of frustration, confusion, and stress. For those times when the edits and change requests just keep coming without any movement toward the best result, you'll wish you'd taken a few more steps to streamline your design revision process.
Using the best proofing software to control the feedback loop can take care of that. These tools are designed to help you consolidate your feedback so nothing is missed. All your comments, emails, and chat sessions are managed from one place. And with easy visibility into the state of feedback, everyone stays on the same page about where the product is headed. There's a smoother, easier process for reviews and approvals so everyone can move forward and get things done on time – with smiles on their faces, too!
Wrapping Up
Putting in the time up front to optimize the way you handle revisions probably won't make the creative process 100% stress-free. It's an organic process, after all, based on what people think and how they perceive your deliverables. But taking steps like using a creative brief and using online proofing tools can make it a whole lot easier to create something that everyone can agree is a wonderful product that helps clients achieve their business goals.